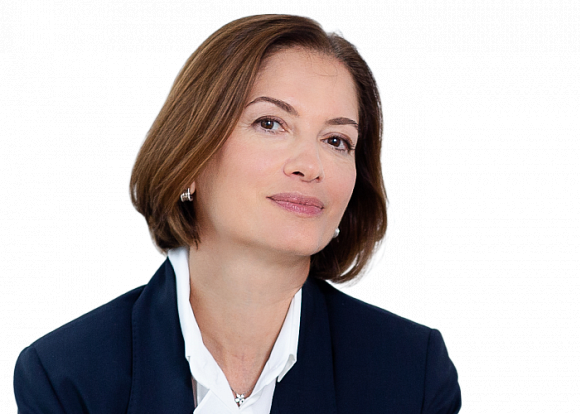 "Take care to get what you like or you will be forced to like what you get."
George Bernard Shaw
Galina has been RosExpert's team member since 2002. She runs projects related to leadership team development and individual executive development.
She has dozens of publications in the leading business media outlets (Vedomosti, Forbes, Harvard Business Review, Company, etc.).
Galina has a pool of over 40 successfully accomplished projects involving executive assessment for Russian and multinational companies. She coaches C-level executives, Vice Presidents and top persons of organizations. Galina is instrumental in development of leadership skills and competencies to optimize executive performance, and provides assistance in career planning.
Before joining the Firm, Galina worked as the Commercial Director at Computerra, a Russian publishing house.
Galina is an International Coaching Federation (ICF) certified business coach.
Further training:
Team coaching — Xenergie, Systemic Team Coaching, STC.
Belbin Team Role.
Korn Ferry certificates:
Leadership Architect® 101, Voices® 360°, Choices Architect®, viaEDGE™, Strategic Alignment Architect™, Team Architect®, and Belbin Team Role.
Galina earned her degree in mathematical programming from the Gubkin Institute of Oil and Gas, and later got a degree in psychology.
Как ошибки помогут вам в карьере
25 July 2023
«Выгореть можно даже на работе мечты, если вы не умеете восстанавливать силы и не понимаете собственные потребности и чувства», — считает старший партнер RosExpert Галина Рогозина.
Почему важно отказываться от части задач, открыто обсуждать неудачи с руководством и что в стремлении прыгнуть выше головы и почувствовать себя всемогущим мы рискуем самооценкой, читайте в интервью Галины Рогозиной порталу Nuself.