The Company
RosExpert is a Russian consulting firm specialized in assessment, formation and development of leadership teams.
We understand the peculiarities of running business in various industries and offer solutions aligned with the vision and agenda of our clients. The knowledge and 25 years of experience of RosExpert partners combined with the innovative assessment and development tools, as well as the validated leadership search and engagement techniques help address changes at any stage of business development .
We hold rights to the Decision Dynamics, Hogan assessment tools in Russia.
In the CIS countries we are represented by an alliance with WE Partners.

In 2002 RosExpert had become the first Russian company audited for compliance with international standards by Association of Senior Executive Search Consultants (AESC)
We use high-tech online platforms that allow our clients to track search projects in real time.
Our Approach and Solutions
RosExpert's holistic approach is based on the understanding that major competitive advantages of organizations are achieved through strong teams.
Our History
April
1996
RosExpert is founded as a firm focused on executive search, the first client being a leading Russian bank.
1999
RosExpert's projects go beyond Russia with the first international searches.
2002
RosExpert successfully passes the international standards compliance audit and becomes the first in Russia to gain the AESC membership.
2005
An agreement on strategic partnership with Korn Ferry / International (now Korn Ferry)
2006
A new practice Leadership & Talent Consulting is launched.
2008
RosExpert opens its office in Ukraine.
2011
RosExpert's consultants complete the first certification courses in Korn Ferry tools.
October
2014
An alliance with WE Partners. First joint projects in Kazakhstan and Ukraine
2017
RosExpert develops and first introduces to the market a Digital Agility assessment tool
2018
RosExpert is an exclusive operator of Decision Dynamics methodologies and tools in Russia
September
2018
RosExpert and Futurestep (Korn Ferry) open a new line — Recruitment Process Outsourcing.
Co-Founder of RosExpert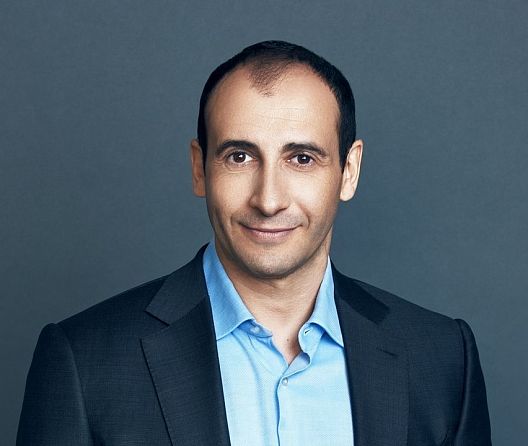 Having founded RosExpert in 1996, Igor Shekhterman was its Managing Partner over the course of 20 years. In 2005, he formed a strategic alliance with one of the largest leadership development and talent management firms — Korn Ferry. Since that time RosExpert grew from an Executive Search boutique to a full-scale talent management consulting firm, that leads this sector in Russia. h3>
In 2013, Igor became a Supervisory Board member at the X5 Retail Group, a leading food retailer in Russia and the CIS, and in September 2014 he was appointed its Chief Executive Officer. p>
Igor started his career as a Finance Manager of the Russian branch of Beoluna, a Japanese jewellery producer. He holds a bachelor's degree in economics from the Kaliningrad State Technical University (1992) and degrees in business administration and financial management from the Institute d'Administration des Enterprises (France, 1994) and Danish Management School (1995). p>
Our Team