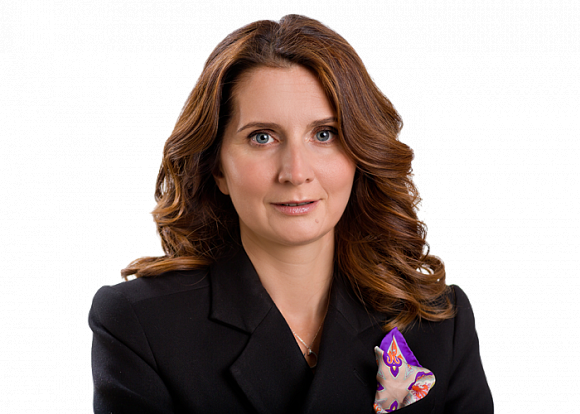 Oхana Morsina
Managing Partner, Head of Executive Search Practice, Head of Banking & Finance Practice
Morsina@rosexpert.ru
"People are like musical instruments: their sound depends on who touches them."
Virgil
Oxana runs financial sector projects for the leading multinational and Russian organizations operating in Russia and the CIS. Her expertise ranges from full-service, investment and retail banks to private equity, tycoon funds, and asset management companies.
Oxana has a long-term track record of successful projects within executive search, assessment and development, for the top financial market players, leading public and private enterprises, and global corporations.
Oxana joined RosExpert in 2002 as a Consultant and has evolved into a Managing Partner. Prior to her current role as Head of the Executive Search and Head of the Banking & Finance Practice, Oxana combined project related activities with forming and developing RosExpert's team as Head of Research.
Before joining RosExpert, Oxana worked for executive search firm Heidrick & Struggles.
Oxana has in-depth and hands-on knowledge of the cutting-edge executive assessment tools. She holds Korn Ferry's core product certificates: Lominger Leadership Architect, VOICES, CHOICES, viaEDGE, TEAM ARCHITECT, and INTERVIEW ARCHITECT.
Oxana studied at London Business School and Harvard Business School. She holds a bachelor's degree in linguistics.
She has a command of English and German.
Телепортация лидерства: как мотивировать команду на расстоянии
25 March 2020
Мотивация наших команд находится под мощным негативным воздействием внешних обстоятельств. Поток новостей в СМИ и социальных сетях, персональная адаптация к новому режиму работы, изменение привычной городской среды, необходимость держать в голове негативные сценарии развития событий – все это мощно отвлекает нас от работы, истощает запасы энергии. Казалось бы, любому лидеру проще понять и принять невыполнение KPI, чем бороться со всеми перечисленными отвлекающими факторами. Но выход есть.
The Two Worlds. How to Lead a Female Team Effectively
18 July 2018
It is hardly possible to single out a purely female leadership style and ways to enhance employee engagement. However, we can consider the life scenarios and aspirations most common to women. Making a family, a need to take care of children, a desire to be heard and recognized, keeping the work & life balance, health, beauty and energy for achievements — learn more about the four career types and the employer's respective behavior strategy from the op-ed column by Oxana Morsina (the original text is in Russian).
Become a Chameleon: Five Traits You Will Definitely Need in the Future
24 May 2018
Oxana Morsina continues a series of her op-ed publications for FORBES.RU. This time she dwells on how to become a chameleon — the five qualities that will help one adapt to the future challenges (the original text is in Russian).