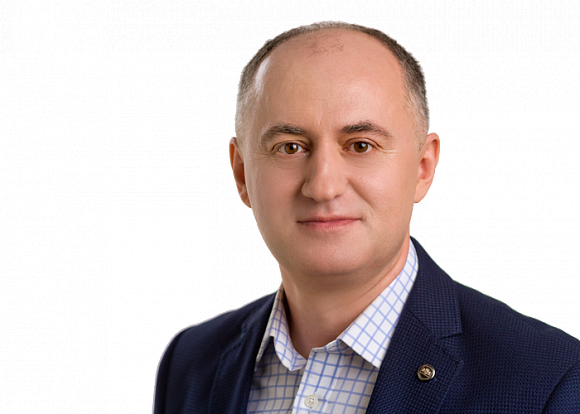 "It is not necessary to change. Survival is not mandatory."
W. Edwards Deming
Sergey joined RosExpert in 2010. He focuses on senior executive assessments, top team effectiveness and executive development.
Sergey is a recognized expert in executive assessment and development, CEO succession planning, and team effectiveness at top leadership levels, as well as individual and team coaching. He coaches executives and high potential leaders to enhance their skills in delivering organizational performance today and to prepare for future challenges.
Sergey facilitates programs that reinforce leaders' capabilities and align them with the company's strategic direction. He works with organizations on developing and implementing large transformation projects, strengthening change leadership and building corporate culture. He holds certification programs and workshops in succession planning tools and techniques.
Sergey has a track record of 20 years in talent management within organizations. Prior to joining the Firm, he worked as Head of Human Resource Functions and Board Member at large Russian and multinational organizations. His areas of expertise include delivery of large-scale consulting projects for organizations across industries: energy, transport, finance, healthcare, industrial, production, public institutions, consumer, etc.
Sergey is a Visiting Professor in Strategic Human Resource Management at the Graduate School of Management under St. Petersburg State University. He frequently speaks on talent and leadership topics at business schools, conferences, and global executive events.
Certifications:
Decision Styles,

Lominger Leadership Architect® 101, Interview Architect®, Voices® 360°, Choices Architect®, viaEDGE™, Strategic Alignment Architect™, Team Architect®, Korn Ferry Assessment of Leadership Potential,

Belbin Team Role,

Erickson Executive Coaching.
Sergey holds a degree in applied mathematics from Moscow State Aviation Institute. In 2005, he received International Executive MBA from the Stockholm School of Economics.
Sergey is fluent in English.
Sergey Kordashenko on the Myth of Workaholics Being the Employer's Best Choice
23 July 2018
"Stress resistant, able to address multiple tasks and work under pressure" — in their resumes, applicants tend to emphasize the qualities that speak of their ability to work very hard.
FORBES.RU has attempted to gain insight into the myth saying that any manager would be happy to hire a workaholic, as believed by many applicants. In fact, companies realize that recruiting such employees involves certain risks. This is how Sergey Kordashenko commented on this matter (the original text is in Russian).