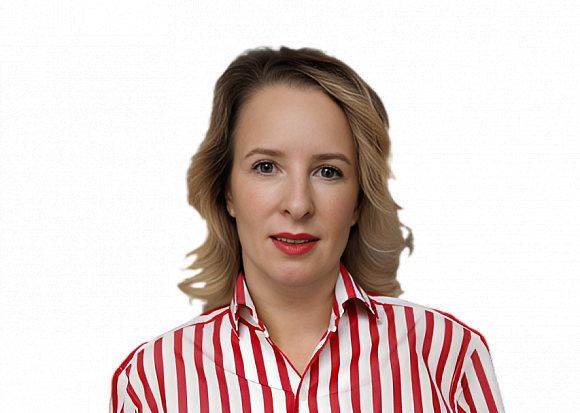 Joined the RosExpert team in 2023 as the head of the Banking & Financial Institutions practice.

Natalia's experience includes more than 20 years of in the consulting business, she has been working in Executive Search business for 16 years and specialized in searches and effective management teams' set-up for commercial and investment banks, as well as private equity funds and asset management companies (Ward Howell, Stafwell). Natalia also focused on top investment professionals' searches for other industrial sectors and took part in consulting projects as member of the Executive Assessment practice.
Prior to working at RosExpert, Natalia worked at special situations firm AXIOMA specializing in cross-geographical projects in CIS, Europe, Asia and Africa. As Voce-President she was responsible for several functions, including HR, marketing and PR, business development.
Natalia holds a position of Secretary General in the Russian Public Organization "The Russian Committee of Solidarity and Cooperation with the peoples of Asia and Africa" (RCSCAA)

Natalia graduated from the Institute of Foreign Languages & Literature of the Udmurt State University, and has completed a Management Acceleration Program at INSEAD in 2012.

She is fluent in English and French.