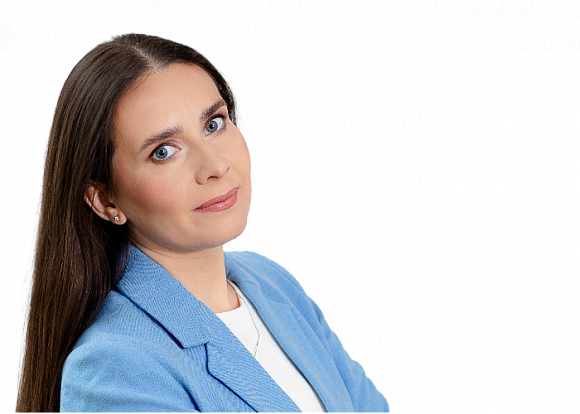 Olga joined RosExpert in 2022 as a Project director in «Organizational development» practice.
Previously Olga worked in the company Technology of Trust (ex PwC) in «Organizational design, human resource and change management» department more than 10 years.
Olga specializes on the following projects:
diagnostics and development of short-term incentive plans, including KPI systems,
development of long-term incentive plans,
unification and review of remuneration systems for different categories of staff,
launching the surveys on HR themes, salary surveys and individual customized surveys,
HR function transformation and evaluation of HR processes efficiency,
Due dilligence analysis on HR matters in merger and acquisition deals.
Industrial specialization :
Financial and Insurance sectors,
Telecommunications and IT,
Industrial sector and Energy,
Retail and FMCG,
Transport and logistics.
Olga has bachelor and masters degree of economics faculty in MSU named M.V.. Lomonosov, «Labor economics and personnel management» specialization.
She is certificated in the human resources management Chartered Institute of Personnel Development.
Тихое обновление – HR тренды 2023
18 January 2023
В этом обзоре мы выделили HR тренды, которые, по нашему мнению, окажут наибольшее влияние на рынок труда в 2023. Давайте вместе рассмотрим, на чем стоит прежде всего сфокусироваться компаниям, чтобы достичь максимального результата в условиях жесткого контроля над затратами? Как удержать и мотивировать психологически уставших сотрудников в условиях кадрового дефицита? Мы также будем рады узнать о практических решениях, принятых или запланированных в ваших компаниях в отношении управления персоналом в 2023 году.
REpay 2022: в среднем рост вознаграждения руководителей в этом году составил 10-15%
2 December 2022
Консалтинговая компания RosExpert завершила исследование практик оплаты труда и предоставления льгот управленческой команде REpay 2022: Leaders Salary Survey. В исследовании приняли участие 117 компаний, являющиеся лидерами в таких секторах как промышленный, финансовый, ИТ и телекоммуникации, торговля, строительство и девелопмент, фармацевтика и медицина и др. Участники предоставили информацию более, чем по 3 000 руководителей уровня руководителя организации, а также первого и второго уровней подчинения Генеральному директору.