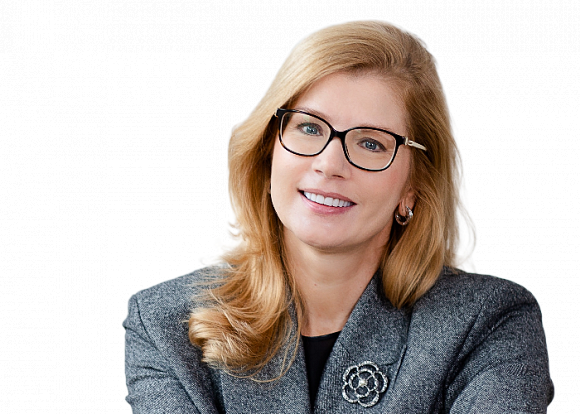 Irina Kozlova joined the RosExpert team in 2021 as a Partner of the Industrial practice. She focused on the complex tasks of building management teams for technology industry Clients.
She actively works with the largest backbone companies, leaders of the industrial sector, aimed at transformation — primarily digital. In December 2022, Irina took over the Technology, Media and Telecommunications Practice.
Prior to joining RosExpert, Irina held executive positions in the companies of technology and industrial sectors. From 2018 to 2021, Irina as CEO in Russia and the CIS was heading a division of Swiss engineering and technology company ABB.
Previously, for 9.5 years, Irina held senior positions in Russian division of Microsoft, led business in the CIS countries. In addition, she was a member of the Board of Directors of the Russian and Eastern European divisions of Microsoft.
Irina Kozlova graduated from the Institute of Industrial Management, Economics and Trade of the Peter the Great Polytechnic University in St. Petersburg with a Master's degree in economics.
She successfully completed 2-years Strategic Leadership Program at IMD business school and the EPFL Startup Board Academy course in Lausanne.
She is fluent in English