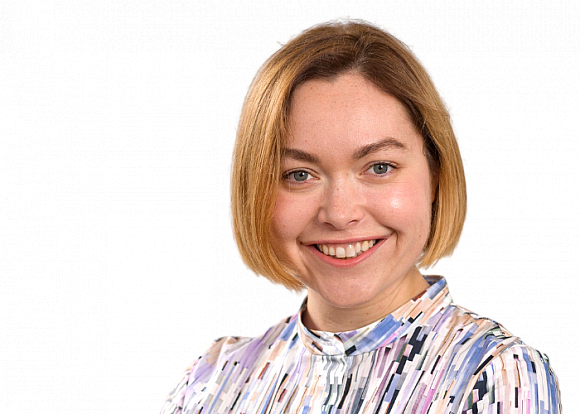 "I don't seek, I find."
Pablo Picasso
Olga joined the RosExpert team in 2007. Later in 2017 she was appointed Consumer, Retail & Digital Practice Partner, and in 2020 Olga has become a Senior Partner. Her expertise lies in the consumer sector spanning consumer goods, retail, e-commerce and digital companies. She has delivered dozens of search assignments focused on CEOs, Commercial Directors, Heads of Marketing and Digital Marketing, Sales, Procurement, Production, Supply Chain Directors for traditional and digital businesses. Olga runs projects for a wide range of companies: large Russian public businesses, global companies, private equity funds, and startups. Among her clients are professional consulting firms, including those specialized in strategic consulting, analytical and information services. She is experienced in recruiting Partners and Heads of Practices for such firms.
Olga heads the Financial Management Practice (CFO) and has over a decade of experience in running financial executive search projects — Chief Financial Officers, Controlling, Treasury, Corporate Finance, Investor Relations, and Tax Directors.
Earlier she worked for the Tax Advisory Department at Ernst & Young.
Olga holds a bachelor's degree in international economy and a master's degree in capital markets & derivatives from the Moscow State Institute of International Relations (MGIMO). A graduate of the Executive MBA program at Harvard Business School, Olga completed the Leading in the Digital Age course of IMD Business School (Switzerland) and is completing the Executive Coaching Certification program at Berkeley University.
Olga is fluent in English and German.
Why do you need to hire a founder?
29 January 2021
Large companies often buy successful startups to grow their businesses. But some do otherwise and hire founders. Olga Lorenz, Senior Partner of RosExpert, told when this decision is justified and how to work together with an employee-entrepreneur.
Enjoy: How to Harmonize Your Life and Work
10 May 2018
The harder you try to balance your viewpoints with those of other people, the more difficult it becomes to live, work and enjoy. Fortunately, there are some rules that will help tackle this issue. Olga Lorenz shares her life hacks in her op-ed column (the original text is in Russian).
Fighting with a Shadow. How to Become a Better Version of Yourself in 2018
3 January 2018
New Year is virtually a hyperbolized version of Monday, when we aspire to make a new start, improve ourselves and our lives, and get rid of the old and unnecessary things. Basically, you don't always have to make enormous efforts to gain a new quality of life. It may only take one step. Where to start from right now? Find out in the op-ed column by Olga Lorenz (the original text is in Russian).