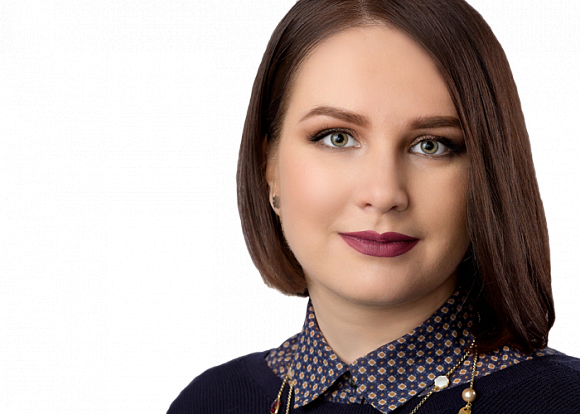 "Those who believe in fairy tales will find themselves there one day, because they have a heart…"
Sergey Korolev
Olga knows all the subtleties of a successful search for a top leader and all the features of the process organization. In May 2020, Olga became a Senior Consultant at RosExpert Banks, Financial Institutions and Fintech Practice, and earlier, from 2016 to 2018, she led the Agribusiness Practice Transformation project.
Olga works closely with the largest Russian and foreign companies, helping them to form and develop successful teams of senior managers.
Olga joined RosExpert in 2004 as an Intern and successfully moved her way to an Executive Search Consultant in 2009. In 2011 and 2014, Olga was actively involved in launching RosExpert's partnership offices in Ukraine and Kazakhstan. After moving back to Russia, she took up two roles: Head of Research and Head HR, thereby acquired the unique experience combining practical skills and academic knowledge within her consulting expertise and talent management.
In 2015–2016, Olga joined the HR team of a leading Russian telecommunications operator. She started out as Head of Talent Acquisition & Onboarding within the Russian Headquarters and was further promoted to Human Resource Business Partner responsible for infrastructure development. In her Business Partner role, she was involved in diverse large-scale transformation projects, including talent outsourcing and lean initiatives.
Olga is a Certified Professional Coach (ICF).
Olga graduated from Moscow State Forestry University and completed a number of professional training programs in management, finance, negotiations, and competency assessment.