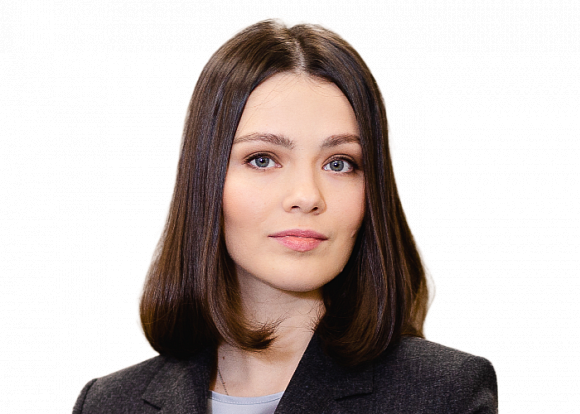 Never hire someone who knows less than you do about what he's (or she's) hired to do.
Malcolm Forbes, an American entrepreneur, the publisher of Forbes magazine

Ksenia Volkodav started her career at RosExpert in 2018. During this period, she has been promoted from analyst to a consultant role of Banking & Finance practice. Ksenia specializes in search projects for senior management positions for universal and retail banks, investment funds, diversified holdings, insurance companies and other financial institutions.
Ksenia's portfolio of successfully completed projects includes positions such as Chief Investment Officer, Chief Operating Officer, Chief Information Officer, Chief Digital Officer, Chief Risk Officer, Chief Product Officer, Chief Strategy Officer and many others.
Prior to joining RosExpert, Ksenia worked for a large Russian management selection agency.
Ksenia graduated from the Faculty of Economics of Penza State University in 2015. Speaks fluent English.